Offices For Sale
Suite 301 Sold
- Spacious 220 sqm (square metre) office.
- Conveniently located on Level 3 facing East.
- Partitioned into 3 office suites.
- Occupy, Invest or Both!

- Impressive reception with floating floor & quality double entrance doors.
- Practical large open plan office areas.
- Two meeting rooms.
- Computer room with data centre grade raised floor.
- Glass partitioning.
- Small storage alcove.
- Large window frontage over little Walker St.
- Some Sydney Harbour Views.
- Versatile modular design provides flexible tenantable areas
such as: 11, 20, 37, 62, 90, 121, 183 & 220 sqm.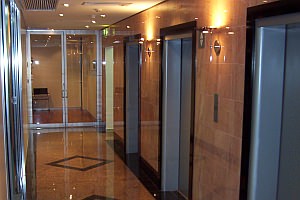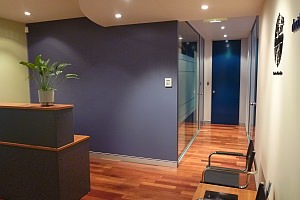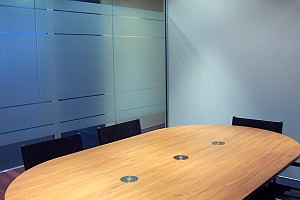 - 2 individual secure parking spots are included on title, 27 sqm.
- Secure proximity key access & alarm system.
- Category 5 & 6 patch panel/ cabling for voice & data.
- Suspended ceiling grid system.
- Carpet throughout office areas & meeting rooms.
- Ducted skirting for power, voice & data.
- Ducted 2 zone Air Conditioning.
- 3 individual tenancy electricity meters including cost effective Time of use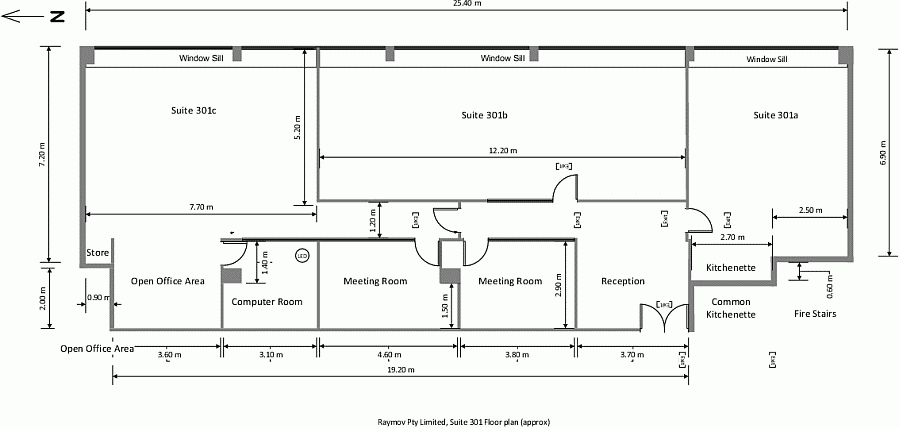 Floor plan (176 KB PDF)


Parking spots: Enterprise software solutions company & Architects

Current Gross Income: $27,412.33 inc GST + state parking levy.
Total Gross Income: $101,046 inc GST + state parking levy (based on $400 per square metre).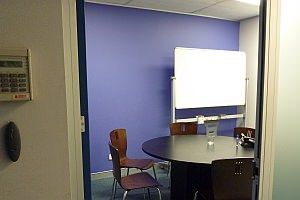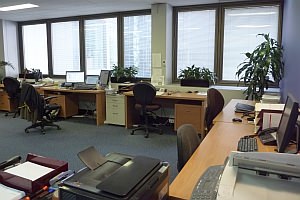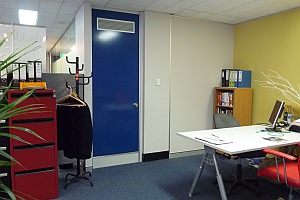 Annual Outgoings
- Strata admin fund $14,350 plus GST.
- Building sinking fund $6,522.73 plus GST.*
- North Sydney Council rates $1,451.97
- Sydney Water service charges $169.60
Total outgoings: $22,494.30 (Updated 03/12/14)

*Strata cash flow estimates show that the sinking fund will be reduced each year to $3,913.64 plus GST,
as a $1.5M line of credit used to upgrade the building is paid off. Completed works have also made the
building more efficient which should reduce admin fund contributions as well.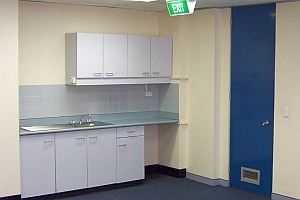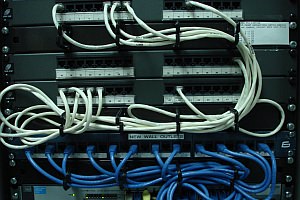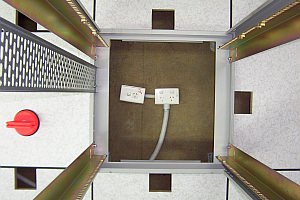 Investment information
Asking price: POA (No GST - sold as a going concern)
Title: Lot 5 in Strata Plan 55595.
Statutory land value as at 1 July 2014: $268,058 (well below OSR land tax threshold).
Unit Entitlement: 2.87%
Tenants pay for their own cleaning, third party public liability insurance and state parking levy.
Tenants are responsible for their own electricity, telecommunications and Internet services.
Strata management: Bright & Duggan

To explore this opportunity further contact:
Jennifer Hampton 0402 913 473
Garry Burling 0412 443 440





Ray Overdijk (02) 9922 5255
Raymov Pty Limited
Commercial Office Space


---
Suite 301 Leased
- 220 sqm (square metre) office.
- Long term lease available soon, minimum commitment 2 years.

Features:
- Conveniently located on Level 3 facing East.
- Practical large open plan office area.
- Large window frontage over little Walker St.
- Cabled for voice, data & fast Internet.
- Incentives available.


For details call Ray on (02) 9922 5255 or complete contact form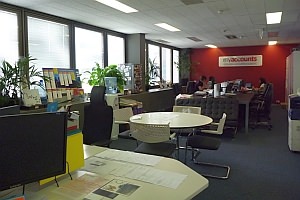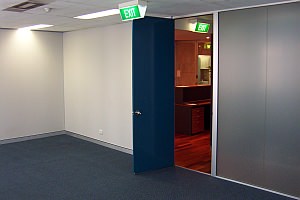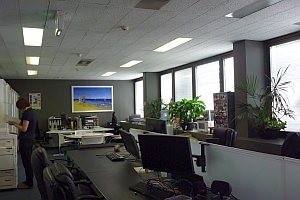 ---
B3-19 Leased
- Save time commuting, get more done in a day.
- Convenient access from Little Walker St via prox key.
- Monitored by security cameras.
- Reserved space, no double-parking.
- Spacious 14 sqm parking spot is suitable for large vehicles (5.6 x 2.44m).
- From $360 per month + GST + Parking Levy.

For details call Ray on (02) 9922 5255 or complete contact form

---
Location Location
- Located in the heart of North Sydney CBD near Pacific Hwy & Mount St plaza.
- Just across the road from Greenwood Plaza, taxi rank & bus stops.
- Magazi Espresso cafe and ANZ bank are conveniently located within the building on the ground floor.
- A large variety of cafes, restaurants and eateries are within metres of the building
- A number of banks are at your doorstep including Commonwealth Bank, Westpac, St George, Bank of Queensland & Suncorp Bank.
- 3 minute walk to North Sydney Railway Station.
- 5 minute drive, taxi or bus to city (Wynyard) via Sydney Harbour Bridge.
- 14 minute stroll to Milsons Point Ferry wharf for Sydney Harbour/ Parramatta River services.
- 16 minute drive or taxi to Sydney Airport (Domestic Terminal) via Eastern distributor.
53 Walker St location on Google Maps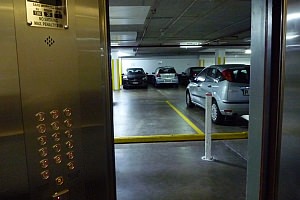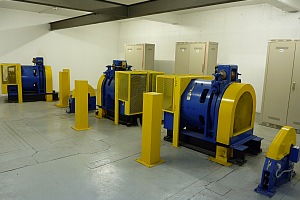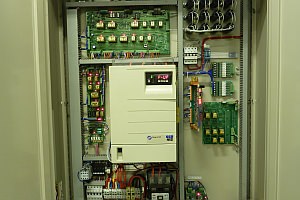 Building Overview
- Highly sought after quality strata titled 12 level commercial building with 3 car parking levels.
- Dynamic commercial precinct with mix of owner occupiers and tenants.
- Well maintained & managed building.
- Recently undergone a substantial refurbishment delivering well-presented foyers.
- State of the art infrastructure with fibre optic services available from various major carriers, ideal for a disaster recovery (DR) site.
- Air conditioning, efficient lifts & services have recently been upgraded.
- Rear access to car parks and loading dock with 3.0 metre clearance.
- Secure afterhours access monitored via CCTV and patrolled by security guards.
- High energy efficient LED lighting.
- Wirelessly monitored emergency LED exit lighting.
- Modern water efficient amenities including showers.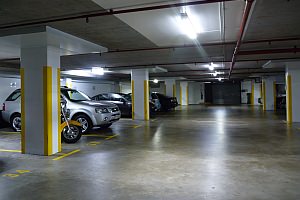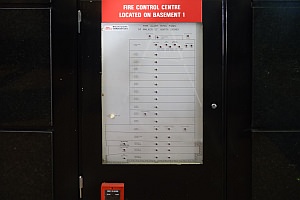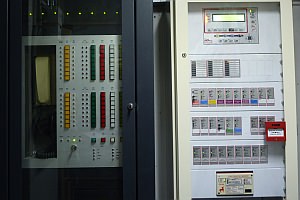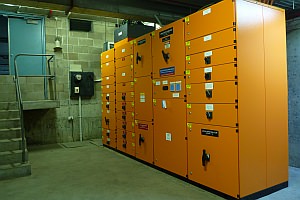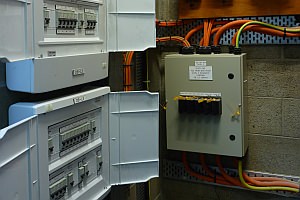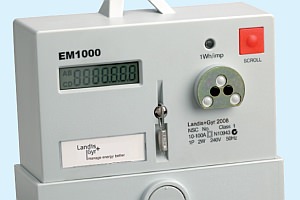 Green Building Fund (GBF)
An Ausindustry grant was received to reduce building energy consumption, including:
- lighting upgrades
- voltage optimisers
- variable speed drive fan controls
- new chiller units
This should improve AGBR/NABERS Base building Star rating.

Utility infrastructure
Ausgrid (formerly Sydney County Council/ Sydney Electricity/ Energy Australia)
Jemena (formerly Agility/ AGL) Natural Gas
Sydney Water (formerly Water Board/ Metropolitan Water Sewerage and Drainage Board)
Energy Made Easy (energy offer comparison site)

Fibre optic providers
PIPE Networks, data centre connectivity
Telstra
Optus/ Uecomm
AAPT/ Powertel
Verizon Business
Nextgen/ Visionstream
Vocus

Links
Strong tenant demand returns to North Shore Property Council of Australia Media Release.
SMSF (Self-Managed Super Fund) can be an effective way to invest in commercial property.
NABERS (National Australian Built Environment Rating System)
ABGR (Australian Building Greenhouse Rating) scheme, now NABERS.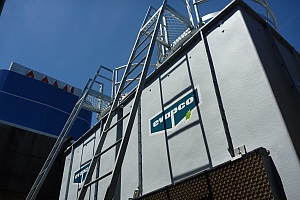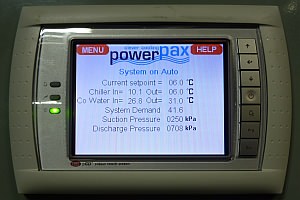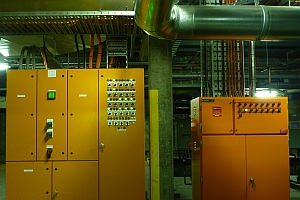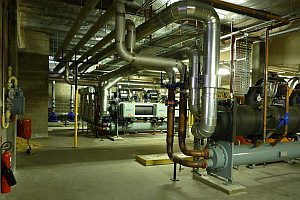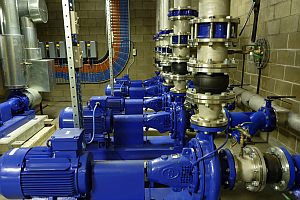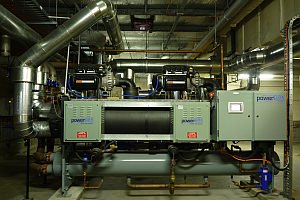 ---
North Sydney is one of the largest CBD (Central Business Districts) in NSW,
with excellent road and public transport connections:

Sydney Motorways
- Live Traffic
- North Sydney Meter Parking in front from $2.60/hr.
- mPark mobile parking payment service
- GoGet Car Share
Sydney Taxis
Sydney Airport

CityRail
- CityRail Network Map (489 KB) PDF, only 1 stop from Sydney CBD (Wynyard)
- North Sydney Station Upgrade
Sydney Buses Non-stop to city (Wynyard) across Harbour Bridge.
- North Sydney Bus Network Map (248 KB) 3 page PDF
- MyBus fares only $1.84 to city (Wynyard) on an Adult TravelTen MyBus1 (1-2 sections) ticket
Sydney Ferries
- Sydney Ferries Network Map (115 KB) PDF
Northern Sydney Cycling Map (4.9 MB) 2 page PDF

Shopping Centres:
Greenwood Plaza
Berry Square
Northpoint Plaza

---
Online:
Real Commercial Elite listing stats
Commercial Real Estate Priority listing.
LJ Hooker Commercial
LJHC National Portfolio Magazine pdf p15 top right.


---
Ray Overdijk (02) 9922 5255
Raymov Pty Limited
PO Box 47, Lane Cove NSW 1595
Contact form:


Site Navigation Tip: Hover above images to view description, some images are clickable such as the locality shots & Map.